MaCF is committed to the development of technology and equipments for facing clay bricks, clay wall panels, roof tiles indudtry, here below is our sharing with industry fellow by tracking the frontier updates of international technology;
On May 4, 2022, South African President Premier Cyril Ramaphosa announced the official operation of the country's 120-year-old Corobrik company's 100 million-per-year facing brick plant with a total investment of R800 million (equivalent to about 53 million USD),which will allow the company to broaden its export market to countries such as Botswana, Malawi, Mauritius, Namibia, Zambia and Zimbabwe.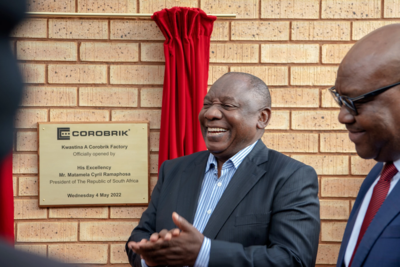 The project includes 2 production lines, after stiff extrusion, the clay slugs are surface-treated, and the rich surface texture of the facing is obtained, and the subsequent drying system adopts the latest multi-point dispersion hot air circulation drying technology, and adopts the tunnel kiln by natural gas with an internal width of 8.2 meters with flashing functions.
The project also includes robot loading and unloading kiln cars, automatic packaging facilities, and the integration of a plant-wide production management system in accordance with Industry 4.0 control specifications;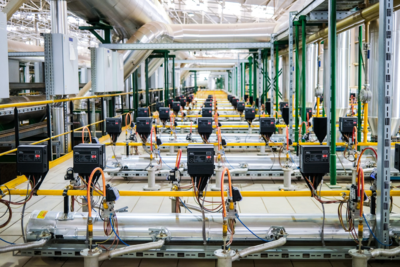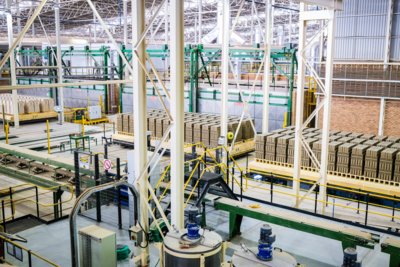 At the opening ceremony, Mr. President said it will generate 20 per cent of its electricity needs from renewable resources and there are plans to reduce natural gas consumption for the kilns by at least two-thirds.,also mentioned that " I am told it is the largest Facing-brick making project in the world outside of China"

MaCF Comments: The technological sophistication and product quality of the project settled in Africa is surprising; In addition, Mr. President may be wrong, China is not having such a big, and advanced facing brick factory yet;