As one of the symbols of Chinese culture, Ceramics, how to rebirth in the process of China's modernization is actually a question of the relationship between cultural inheritance and modernity, and at the same time, fired clay bricks, as the oldest building material of mankind, are also facing the same challenge at present; Jingdezhen has made a useful exploration in the process of urban transformation;

The large mid-20th-century porcelain industrial zone near downtown Jingdezhen was dilapidated, and the local government decided to lay out a series of new public buildings along the Industrial Avenue in the area: museums, hotels and libraries, making the entire campus a new urban landmark. These new building features will complement the cultural institutions, conservatories located in the historic factory space, as well as shops and residential buildings, as well as student dormitories. Due to their materiality, they resonate with local traditional porcelain production as well as existing industrial buildings, giving the region uniqueness and significance. Therefore, the preservation and continued use of historic buildings and the integration of modern elements are essential;
The owner invited David Chipfield Architects of the United Kingdom and the Shanghai Architectural Design and Research Institute of China to carry out the overall planning and project design, began the concept study in 2018, the project began construction in 2020, completed and opened in 2021, covering an area of 91,700 square meters; its main building museum and five-star Hyatt hotel use clay facing bricks as the main material, becoming the largest clay brick building complex in contemporary China;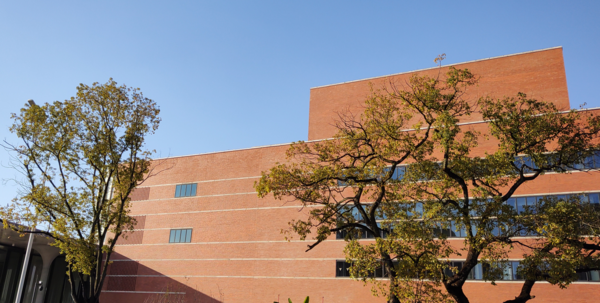 The strong outlines of the museum's red clay brick façade blend in with the vigorous green trees;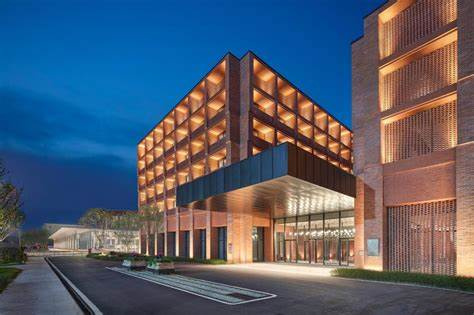 As night falls, red brick facades and warm lighting create a home away from home atmosphere;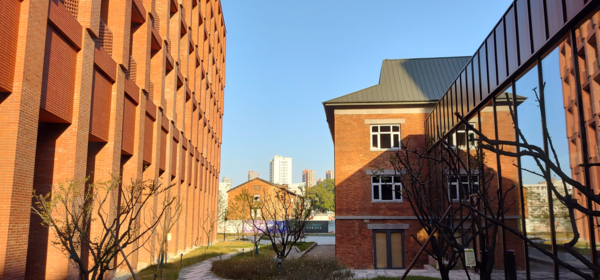 The new building of the hotel has a brick façade, a glass curtain wall, and an interesting contrast between the exterior wall of the factory workshop in the 50s;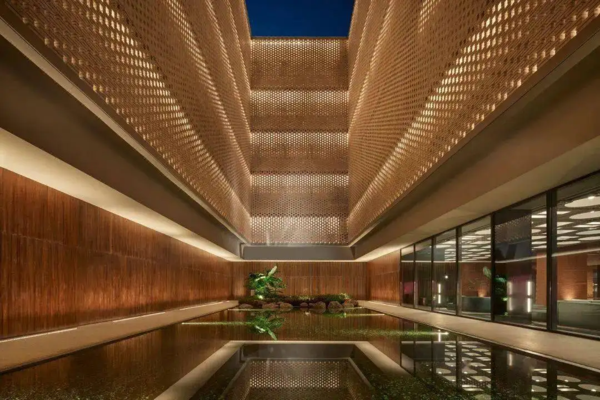 The hotel's atrium adopts the bricks fired from the white kaolin unique to Jingdezhen, and the room lighting forms a mottled light and shadow effect through the staggered brick holes;
The entrance to the hotel retains the tunnel kiln track and a kiln car, reminding people of Jingdezhen's long-standing ceramic culture and difficult industrialization process;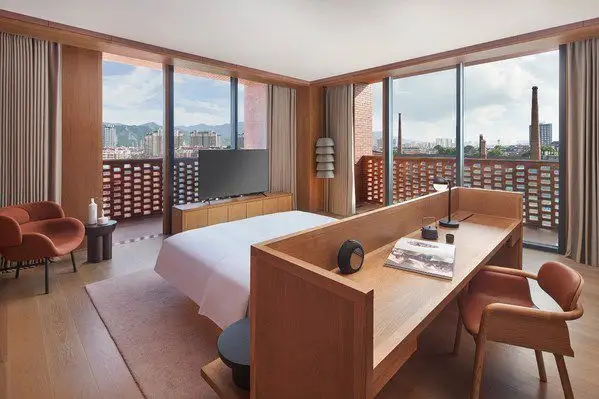 The balcony of the hotel is made of clear water bricks, the interior and exterior spaces are integrated, and the chimney of the kiln in the distance is vividly remembered;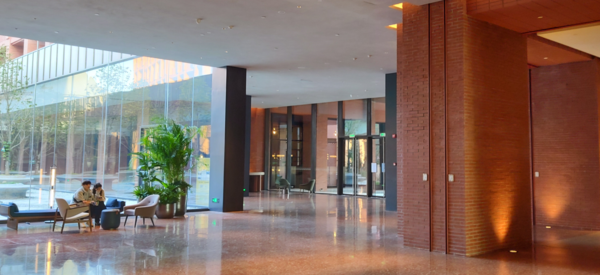 The lobby lounge area uses columns of clay bricks, which can free guests from the difficulties of the journey;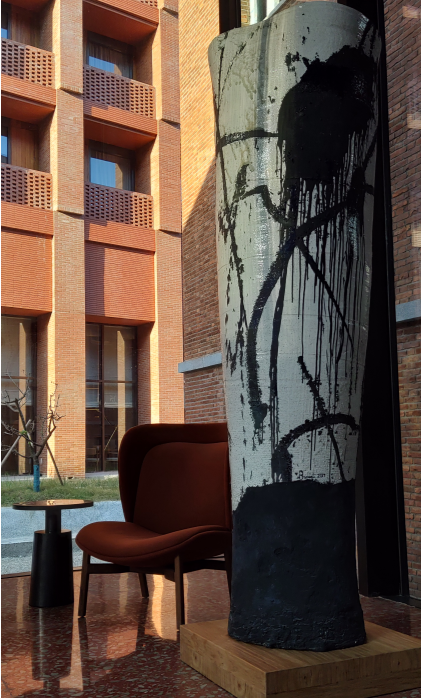 The giant hand-wheeled ceramic vase next to the hotel's coffee corner is backed by coarse old red bricks and hotel clay bricks;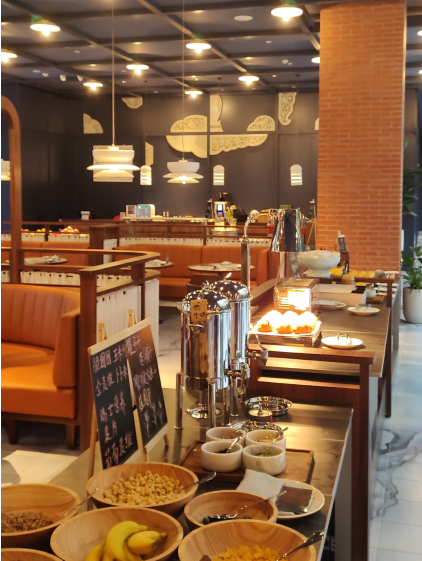 The blue and white porcelain floor tiles and clay brick columns in the breakfast room provide guests with a pleasant dining environment;
In the 21st century today, we see the fusion of tradition and modernity, handicraft and industrialization, history and contemporary, sintered clay bricks have always been modern materials, let's take a look at the world's top design team on the sintered clay clear water bricks in this project comments below:
"With reference to the historic factory buildings, bricks are primarily used as the local building material for the hotel facades, which thus blend seamlessly into the surrounding area. The semi-transparent faades of the function rooms and the perforated balustrades of the hotel balconies act as a filter between private and public areas. The staggered brick columns bring the overall building volume in relation to the human scale"
"Each of the hotel buildings contains an inner courtyard with an individually landscaped garden, which can be seen from each of the adjoining hotel corridors via a perforated clay brick wall, conveying a sense of belonging, tranquility and orientation"
业主 Owner | 景德镇陶邑文化发展有限公司
项目地点 Location| 中国景德镇
建筑设计 Design| 大卫·奇普菲尔德建筑事务所
中方设计 Design| 上海建筑设计研究院
设计主创 Desingers | David Chipperfield、陈立缤、Martin Reichert、Alexander Schwarz
项目建筑师 Architect | Alba Galan
施工方 Engineering | 苏州金螳螂建筑装饰股份有限公司